7 More Opt-In Ideas For Email Mailing List Growth
Whether you call them email opt-ins, lead magnets or content upgrades, these freebies are my favorite trick for growing my mailing list on auto-pilot.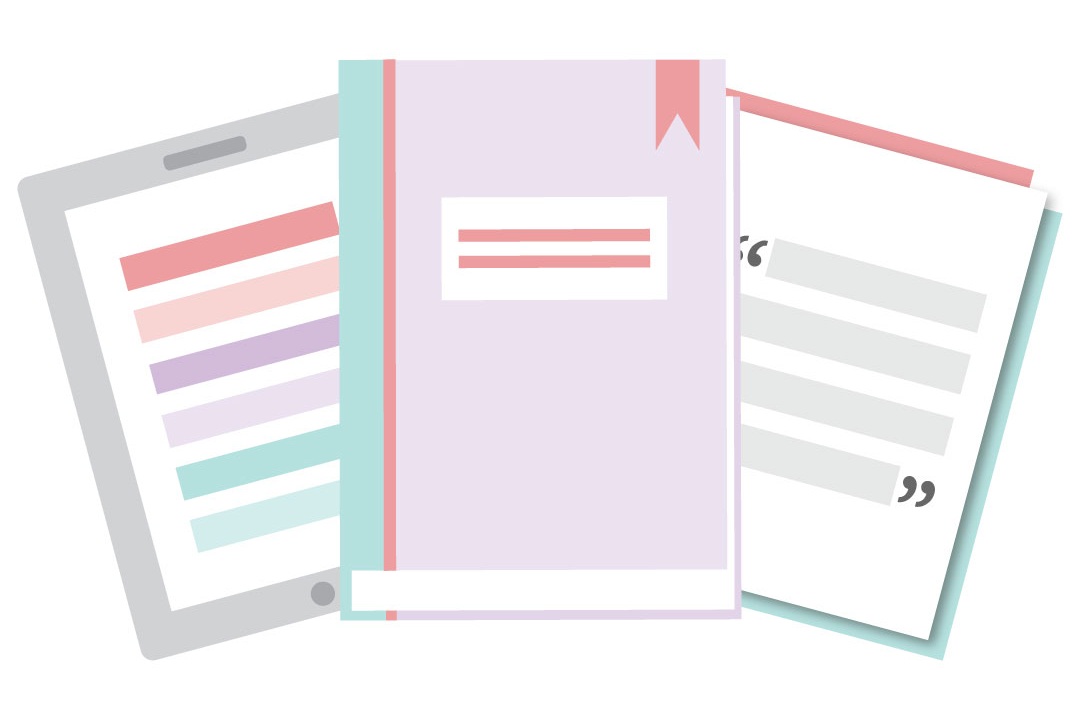 And, since I specialize in creating digital products, they are also extremely fun for me to develop and create.
In my last post I listed 10 types of content upgrades (including examples of the resources that I use every day to grow my email list) and today I'm coming at you with 7 more.
Ready to dive in?

Thought so, let's get started…
7 More Email Opt-Ins to Grow Your Mailing List
Templates
Think about the last time you needed to create a resume…
I bet the first thing you did *after groaning* was google"resume templates" to give you some sort of staring place (it's a productive form of procrastination, right? Right...).
You maybe even downloaded a template for you to use.
Or maybe you got inspired from an image you saw in search and decided put your own spin on it.
Needless to say, a template is what got your gears turning.
In terms of online business, I think free templates are less common than your average checklist opt-in, but are more powerful (and needed!) than you may realize.
And here are three main reasons I find templates to be especially useful for any business niche:
They take away the "this is difficult" barrier by giving the user a clear format to expand upon and draw inspiration from

They free up time so that your user isn't sitting there staring at a blank canvas, they provide an easy starting place

They are customizable which allows your user to "make it their own" and adapt it to their personal needs
Templates are a resource that can be effective for your audience without personally taking a long time for you to create. They also come in a variety of forms and can be applied to just about any niche.
Templates are also near and dear to my heart because I use my favorite design program (InDesign) to create them.
Because I focus on creating digital products with InDesign, I chose to create customizable templates that can be modified to fit the needs of others in online business. These include social media templates, workbook templates, checklist templates and even mockup templates.
*See Related: The InDesign InfoPreneur Template Product Pack
But keep in mind you don't have to create a "design" template.
Your template can be a plug and play script or a simple breakdown of a process that you you know very well.
For example, I've been researching airbnb tips and I found this "template" of automated responses to send guests. So once again, your template ideas can be very adaptable.
So when it comes to templates, think of useful resources you can create that will work well within your personal business focus.

2. spreadsheetS
Depending on the niche of your business, a spreadsheet could be an amazing lead magnet for your brand.
Spreadsheets are another relatively easy opt-in for you to create while ALSO being very valuable resource your end user.
Why?
Because spreadsheets help make life easier.
One person that does spreadsheets really well is Megan Minns. She has several spreadsheet products that she sells on her website and they lend well to her focus of making online business tasks simpler and more managble.
Spreadsheets Are Not Just For Business
Keep in mind that spreadsheets are useful for more than just crunching numbers. They are a great way to keep track of recurring tasks in any industry.
For example, I added some as additional resources to my book package to help with:
tracking affiliate programs I belong to

recording affiliate links to products that I constantly use

plotting out my content calendar

the multiple tasks of managing a Pinterest Account
*See Related: The Side Hustle DIY Starter Guide
Where to Create Spreadsheets
You can easily create spreadsheets using Microsoft Excel or Google Sheets.
However, I personally recommend using Google Sheets because it is a free and widely accessible software for most people. Plus, Google Sheets makes it easy to convert their documents to an excel spreadsheet if needed.
Because who still buys Microsoft when you have a Mac… (Mac peeps ya feel me?)
All in all, make life easier for your audience. Think of small tasks (related to your niche) that would benefit from a spreadsheet that you could offer as a valuable free opt-in.

3. challenges
Challenges are something that are becoming more and more popular in the online community because of the interaction and quick growth they can provide.
But before we go there, let's talk about the two general types of challenges that exist: List Challenges vs. Community Challenges.
List Challenges
List Challenges are simple and easy to pull off.
In fact, I even created one myself called The 30 Day Simplify Challenge. It was something I made on a whim because I wanted to personally do it in my life. And when I casually shared it with my email list I received several emails saying this was exactly what they needed.
Need more examples?
Think of the Pinterest graphics you see that say "Self Care Challenge" or "Whole 30 Challenge". Though an outline of rules can further explain them, they are often summed up with a simple graphic that makes them easy to digest (haha, get it?).
All you have to do is come up with a list of activities that need to be done one-by-one, in a specific amount of time.
You can make a handy PDF of this list and send out the challenge in exchange for an email address. If you wanted you could even send a daily email with useful tips and resources to take your challenge to another level.
Community Challenges
Community Challenges are a really intriguing and relatively fast way of growing a mailing list. They are not something I've personally dabbled in… yet, but plans are on the horizon!
There are FOUR main reasons I like the idea of using a Community Challenge to grow your email mailing list:
You can easily link them to another platform to build growth

a pic posting challenge on Instagram

an action task related challenge of Facebook

a live video/vlogging challenge on YouTube

You can run them live and build interaction with a community

you can create daily tasks or present a daily topic/question

your followers can post and share their results or answers on social

You can host a big event at the end of the challenge

a giveaway in which the requirements to compete also help promote your business

a free webinar that showcases the product that you would like to sell - which is directly related to your challenge

You can utilize a specific hashtag to help promote your business and products

This is especially true for Instagram, which is why I like the idea of using social media in conjunction with a challenge

So as you can see, there are many advantages of using a challenge to build your email list, community and presence online.

show them that you mean business now, so that they will give you their business in the future"
4. QUIZZES
A quiz is one of my favorite interest email opt-in strategies and my quiz brings most of my newsletter sign ups.
An online quiz is great because it promotes interaction. People are curious and most are dying to know more about themselves and connect with something that is relatable. And a good quiz can offer that in spades.

*See Related: What's Your Side Hustler Personality Type?

I mean, think of Buzzfeed.
How many of their catchy quiz titles have taken up a whole afternoon of your time *raises hand*.
Exactly, I rest my case.
Quizzes WORK.

The trick with using a quiz to entice email sign ups is to have an undeniable ask at the end of it. This could be in the form of a valuable resources (more on this later) or even the actual results of the quiz itself.
The tool I use to do this is Interact Quizzes. The best news is that Interact* has both FREE and paid options. And there are three different ways you can use it to encourage email list sign ups (plus they have a surplus of quiz templates too!).
*See Related: How to Make a Quiz with Interact
Quizzes are fun way to give you some room to be a little creative. So if you haven't used this as a resource yet, I highly recommend that you give it a try.
This is another opt-in I haven't tried yet, but think it's a GREAT option for those of you looking to go the Podcast route in terms of consistent content.
This would also be especially applicable for speakers looking to get hired.
If you want people to be hooked on your podcast, or your speaking style, then make a free audio guide/audio course that focuses on one of the core subjects that you talk about in your business (aka your niche subject).
Just make sure that your user doesn't have to download a specific unknown piece of software to make this audio recording play.
In other words make it easy for them to listen to on the go.
You can feel free to think of of the box when it comes to delivering this content, but the best way to deliver your recordings is by sending out an email over the course of a few days (the amount of days = the amount of audio pieces you record for this).

So think of this as an audio course format.
This way you achieve your goal by getting someone on your email list AND you can also use that email as your "show notes". In the email just link to any resources or products (especially YOUR products) that are relevant or mentioned in your recording.
Man I love a good two-for.
And speaking of email this brings us too...
multi-day guides & courses get subscribers in the habit of opening your emails regularly
I LOVE creating email courses - in fact I have several I've created over the years just because they are my favorite way to deliver actionable content over a few days times.
Email Courses are versatile, but they are truly valuable for TWO MAIN REASONS:
1. They get subscribers in the habit of opening your emails.
This in turn can benefit your newsletter open rates (and if you don't have a newsletter that needs to be fixed ASAP).

*See Related: The REAL Reason You Need an Email List

The queen of the free email course idea is Mariah Coz, who you many know previously as Femtrepreneur. When it first came out (years ago) I took her course Your First 1K, which got me in this habit.
She's also a big proponent of offering amazing free valuable content to build real trust, and I couldn't agree with her more.
A great benefit of an email course is that there are so many other forms of content you can implement inside of them.
For example, my main interest email opt-in is an easy to follow written course complete with daily worksheets to help with each day's 10 minute tasks.
Because the content I provide is actionable and makes sense, I get a lot of great feedback on it. And that leads to great open rates for me as well.

snapshot of my MailerLite opens rates for my free email course
*See Related: The Side Hustle Quickstart Roadmap
2. They Can Become Passive Sales Funnels
The real beauty of an email course is that they act as a clever sales funnel.
I know. I KNOW. It sounds like a icky phrase, but please hear me out!
You're most likely reading this article because you have an online business that you are trying to grow and build. KEYWORD: business.
At the end of the day it's not really a valid business if it's not making a profit. And how do you make profit? Through sales.
The other great benefit of an email course is that you can offer free REAL VALUE to your reader. You can answer the questions they're asking. You can explain how to get the result they're after.
And you can show how your product helps them achieve what they're looking for.
Because that's why you developed your product/service in the first place, right?
I have so much more to say on this topic and if you are interested you can learn more about it here.
7. Video Tutorial Guides
First and foremost I think Video Tutorial Guides are widely underutilized as email opt-in magnets.
But to be fair (yes I can be objective sometimes), I think it's because they can be the most difficult to set up.
I mean figuring out where and how to host your videos can be the hardest part.
But that said, if you are that person who can deliver, this can help you automatically stand out in your market.
One of my post popular list building resources is my Free InDesign Course. It drives a good chunk of traffic to my website.
*See Related: 41 Reasons InDesign is The Best Design Tool For Your Business

And, I also have another free video guide I recently decided to take more seriously.
They key with these tutorial guides is to keep the individual videos relatively short and sweet. This ensures that each video can only address a specific topic which makes is easier for viewers to digest and actually take action on.
In regards to these two particular resources I get questions as to why I choose to offer them for free. So, to help you decide when to charge for a video course and when to keep it free, I thought I'd quickly explain my thoughts below:
Why I decided keep my Free InDesign Course FREE
InDesign is a program that gets "updated" annually. Since my original videos were created years ago I personally don't want to continually update them every year. So I keep it as a free resource (though most everything that I share in the free video course is still applicable).

I was paid to create this course for another online business owner years ago with the agreement that I would also be able to use this content for my own products, so I've already been compensated for it.

This course helps raise awareness about InDesign and encourages the purchase of my customizable business templates.
Why I decided keep my Canva for Instagram Video Guide FREE
This is another program I created for another completely different online business owner with the same agreement that I could use this for my own purposes in the future.

I don't focus on Canva, I focus on INDESIGN. However, I understand that InDesign may not be for everyone, so I wanted to showcase a "free" program to help others achieve the same results.
Sooooo... free eBooks use to be "in" back in the day, but I feel there is no reason they can't continue to be a thing now. The key is to keep them short and sweet.
AKA digestible yet valuable.
Plus using the right wording when describing your resource can go a looooonnng way.
What I mean is that perhaps you don't use the term "eBook" in the title, but instead use a word that better describes what information you're delivering.
For example, I created four, that's right FOUR mini "eBooks" for my Side Hustler Personality Quiz.
Yes, I know. I'm an overachiever.
But, keep in mind that creating and helping others with digital products is quite literally my business model.
So, in other words, I'm allowed to :p *maturely sticks tongue out*.
But anyway, back to the point :)
Here's another way to think of it…
Even though I did, in fact, create a mini book, if I said "Get Your Free Side Hustler Personality eBook", it sounds like a lot, right? It seems like too much work and effort to read in that moment.
So instead I decided to use the term "profile". Because at the end of the day that's what it really is.

*See Related Post: What's Your Side Hustler Personality Type?

The bottom line is to get creative with the terms you use. You don't need to call it a book, even if it is a mini one. Name your free content something that's accurate, makes sense, yet is also enticing (to get some more ideas check out this).
BONUS TIPS: You Can Combine Opt-ins to Create a Really Unique Experience
My bonus example also helps illustrate another point.
You can combine your opt-ins.
This allows you to create a resource that gives a more complete experience of what you are trying to teach or show. The key is to use your opt-ins in a way that complement each other and make the goal for your user easier to achieve.
Like I've mentioned, I combined a free ebook with my interactive quiz (example here).
I've combined a workbook with my video guide (like this one).
And I've even combined "how to" videos with my templates (check it out here).
Putting in this extra effort shows my new audience, and existing community, that I'm serious about what I do.
And it shows I am the right person to give them the result they're after.
Why I Believe These Email Opt-Ins Will Help You Grow Your Mailing List
All in all, I'm an avid supporter of creating more in-depth interest email opt-ins because there are numerous ways that you can use them as tools to build and grow your email list.
Creating one of these content upgrade ideas will not only provide serious value for your audience, but will help showcase your worth, commitment and expertise in your industry.
Plus, they also allow you to exercise your creative muscle (which is always a bonus).
Interesting lead magnets like these can also help you stand out in your perhaps "overly saturated" market.
They help you share something that is both valuable and unique with your potential future audience - and after all, isn't that the purpose behind the products you developed for your online business?
Show them that you mean business now, so that they will give you their business in the future.
That's all for today. Once again I'm here to help you create a side hustle that MEANS BUSINESS, and I hope this article helps you do just that :)

Until the next time…
via,
Yuri
If you need a handy dandy PDF reminder of all the opt-in ideas that grow your email mailing list, then sign up below to get my Top Email Opt-In Freebies printable.